Please Contact Us for more information on our Services.
GIS Implementation
Spatial Modeling
Spatial Knowledge Transfer
Project Management
Training/Customized Training
Spatial Staffing
Spatial Data Management
Spatial Document Management
Spatial Technology Integration
GIS Support Services
Data Production Services
Data Acquisition Collaboration
QA/QC
LiDAR Services
GPS Data Collection
| | |
| --- | --- |
| Featured Services | more |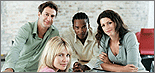 Spatial Knowledge Transfer.
Does your organization maintain pockets of data that are unutilized throughout your entire organization? Is the power of information from your heritage employees untapped? Allow proSPATIAL to assist in capturing valuable spatial data before it is lost.



Contact Us for More Information BEFORE the window of opportunity closes.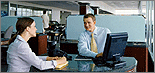 GIS Implementation, Spatial Technology Integration and Data Management.
Do you need assistance leveraging the power of your existing data and technology? Allow the spatial experts at proSPATIAL to assist with GIS deployment and integration with other platforms.



Contact Us for More Information on Training and Customized Training.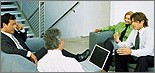 Not Exactly Sure What You Need?
That's okay. proSPATIAL is a full service firm and will conduct a full needs assessment to align you with the right service and product to meet your business requirements. We specialize in providing our clients with the utmost respect and service whether you've employed spatial technologies for years or are at the beginning of the learning curve. We're not successful until you're successful.



Contact Us to learn how we can help your business become more successful.